Secure Private LTE & 5G Networks
Clarus provides secure, scalable and resilient Private LTE, 4G and 5G Network solutions for our clients. 
Private LTE and 5G technology enables enterprises a more cost-effective, higher quality wireless broadband connectivity option. Previously, it was only possible to implement WiFi, which is difficult and costly to scale up, or a Public Cellular Network, which is costly and cannot scale down. 
Our solution provides the perfect balance – the scalability and reliability of a public network, with the affordability and ease of deployment of WiFi.       
Don't delay, adopt a wireless-first strategy for your organisation today on 0330 1244 805 or connect@clarus-sitesolutions.com.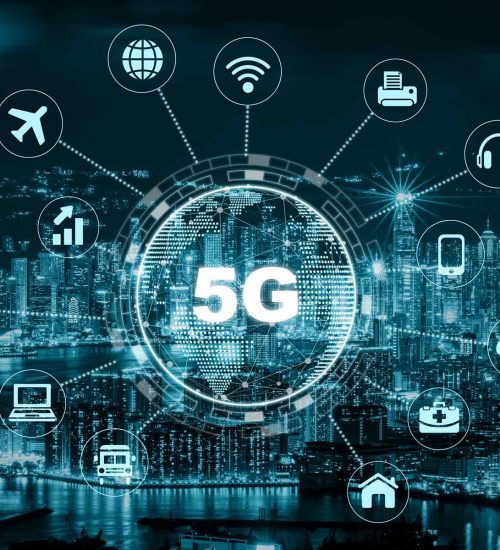 What is a Private 5G or Private LTE Network?
A private LTE and 5G network utilises the same technology that is used by mobile networks, to provide a private wireless network. In the simplest terms, this private, local network looks just like WiFi, but leverages the much more secure, scalable and resilient LTE and 5G technology.
Use Cases
Due to the unrivalled levels of control, security and quality of service, Private LTE & 5G networks are perfect for a number of enterprise environments, particularly those that handle sensitive data and require a constant connection for mission-critical operations. These include:
Airports
Construction & Civil Engineering
Utilities
Public Safety
Financial Services
Industry 4.0 Automation
Healthcare
Education
In the UK, the shared access licence is part of a new framework, managed by Ofcom, for enabling shared use of spectrum. This aims to make it easier for organisations to access spectrum for local, private connectivity. It is currently available in four spectrum bands:
1800 MHz band: 1781.7 to 1785 MHz paired with 1876.7 to 1880 MHz;
2300 MHz band: 2390 to 2400 MHz;
3800 to 4200 MHz band; and
24.25-26.5 GHz.
The two types of licences available are low power and medium power. You can find out more about the application process on Ofcom's site:
https://www.ofcom.org.uk/manage-your-licence/radiocommunication-licences/shared-access